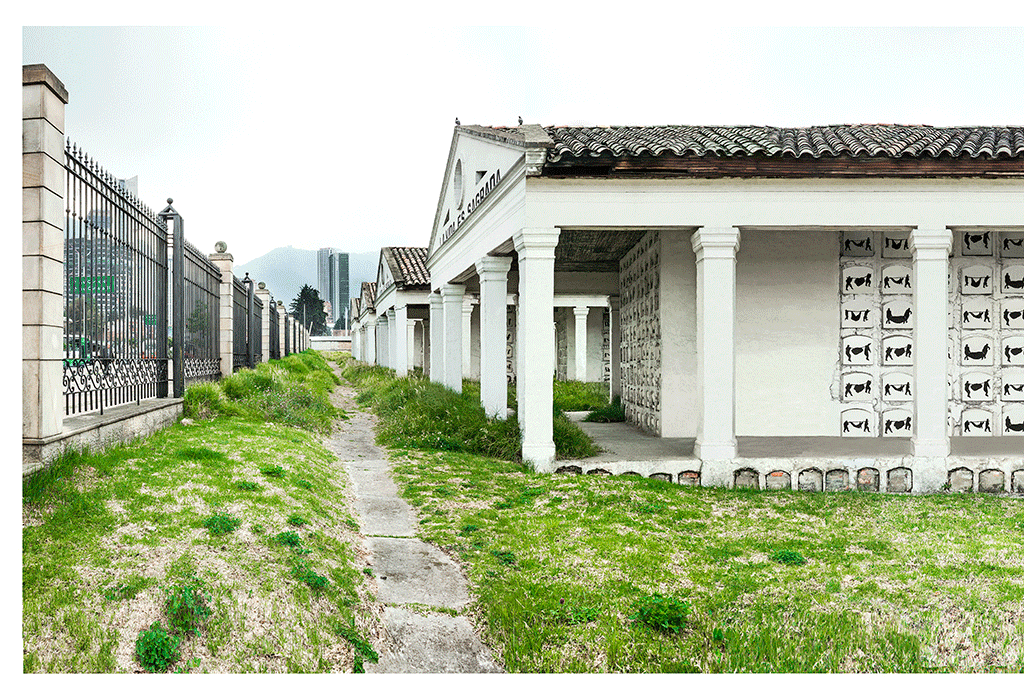 Commissioned photographer and head digital restorer of Beatriz González' large scale in-situ installation Auras Anónimas at the Central Cemetery in Bogotá, Colombia. This image shows in detail all sections of the resulting 7 meter photograph.
2018
Auras Anónimas (Anonimous Auras) by Colombian artist Beatriz González is a monumental in-situ installation located at the columbarium of the Central Cemetery in Bogotá. It pays tribute to the numerous fatal victims of the long-time armed conflict in Colombia.
I photographed the whole structure by dividing it in numerous sections and processed each one of the photographs -a total amount of 60- which where seamlessly stitched together to conform the whole 7 meter sequence. Extensive digital restoration took place as each of the 3000 drawings had to be cleaned up as well as the architectural structure which currently shows heavy signs of deterioration and is currently at risk of being demolished.