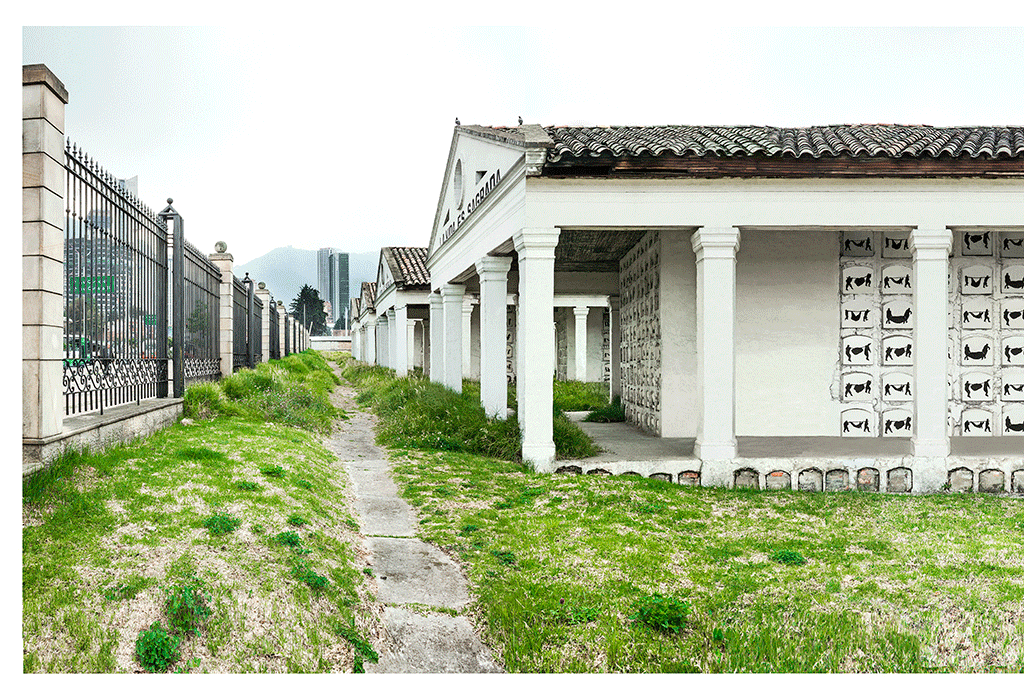 Commissioned photographer. Photography and digital restoration as documentation of Beatriz Gonzalez' Auras Anónimas at the Central Cemetery (Bogota, Colombia)
Digital photography, sequence/union.
2018
Auras Anónimas (Anonimous Auras) is a monumental in-situ installation located in the columbarium of the Central Cemetery in Bogotá. It pays tribute to the numerous fatal victims of the long-time armed conflict in Colombia.
I photographed the piece dividing it in numerous sections and processed each one of the more than 60 photographs which conform the whole 5 meter sequence, digitally restoring the architectural structure and each of the drawings in it (more than 3000), as the monument is currently at risk of being demolished.